You can look good for holiday parties without overextending your budget
Step 1: Healthy skin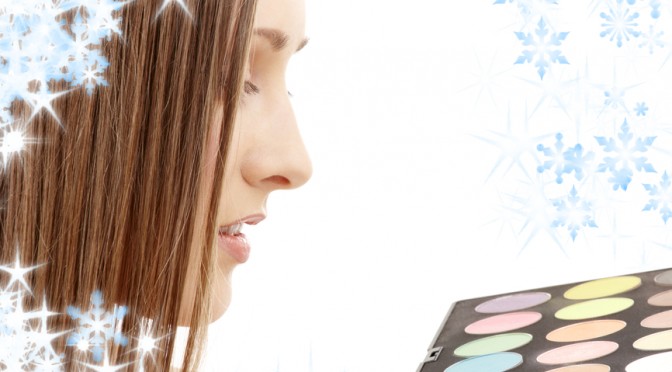 The key to a healthy looking face starts with your skin care regime. It is ideal to have a cleanser, toner and moisturizer that best suites your skin type. But one of the most important items to have for great looking skin is an exfoliant and/or a facial mask.
Many women skip the important step of exfoliation. A natural ingredient exfoliant will gently remove the dead skin cells from your face giving it a glowing and renewed appearance. A clay facial mask used at least once per week will help unclog the pores and refine your skin's look.
If you do not want to purchase a mask or exfoliant just get some old-fashioned oatmeal flakes. If possible grind them slightly in a coffee grinder. Simply add a little bit of water, plain yogurt or honey. Gently rub on face for a few seconds. Leave on for an additional 10-15 minutes to receive the benefits of a mask. Rinse off to reveal softer skin!
Step 2: The right amount of makeup
Now that your skin is glowing you will not need too much makeup. The "must haves" are lipstick, mascara, and eyeliner. Most women cannot leave the house without lipstick, but what may not be known is that lipstick can be doubled as a blush color. Simply smudge a dab on the cheeks and blend in.
Another great look is to use a lip liner one shade darker than your lip color, and fill in your lips with a lip balm or a lip-gloss. Well framed-in eyes dress up the face for the holidays. This can be accomplished with an eyeliner and also mascara.
These tips will help you look good on a budget for the holidays but of course, beauty comes from within, and really none of these regimes can replace that!